Annual Weekend Retreat For Women In Pursuit of God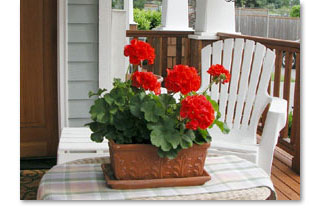 FOCUS Ministries hosts an annual retreat for women entitled, A Woman's Journey to God. Retreats are held at local retreat centers, hotels, or large homes in Illinois. Typically running from a Friday evening through Sunday morning, registration is limited to create an intimate, safe environment. Download the retreat brochure or contact us for more information on upcoming retreats.
Retreat Sessions
Session 1: Divine Romance
For every princess in disguise, this weekend will be a time to unveil the unique beauty God placed within you at your creation. God invites you to experience the beauty, passion, and intimacy your soul has been craving. As you explore the story of your life, you'll get a glimpse of God's heart and the great romance He initiated before the dawn of time.
Session 2: Redemption
Every person's story is pierced by wounds with powerful messages like, "You'll never be good enough." From the pain of everyday living to attacks from the enemy who fears who you are and what you might become, each person struggles to find truth and redemption. In this session, we will define the lies you have believed and take steps toward healing the wound—turning from self-defeating strategies and opening the door for Jesus to bring healing and hope.
Session 3: Release
If lies, fear, and doubt did not stalk and paralyze your heart, what kind of woman would you be? What does God think of you? This session will help you see yourself through God's eyes and learn how to celebrate and release the woman God had in mind when He made you!
Interested in hosting a retreat in your area?
Retreat can be held at your local church or retreat center in your area.
Retreat can be scheduled to begin on Friday morning and end on Saturday evening.
Host will be responsible for providing small group leaders if more than 30 people attend (one leader for each group of 10).
The host will provide traveling expenses, food, and lodging for FOCUS staff.
For a comprehensive overview, view our PDF version: Retreat Brochure
For more information, please contact us
Retreat Leader:
Paula Silva is president and co-founder of FOCUS Ministries. She is a member of American Association of Christian Counselors and provides seminars on domestic violence to pastors and churches. Paula has been a guest on Midday Connection and has served on the Faith Based Advisory Committee for Mayor Daley's Office of Domestic Violence in Chicago. Paula is a former student of the School of Spiritual Direction led by Dr. Larry Crabb.